Verify Your Contact Information with These Steps
- For email address and phone number verification, log into Online Banking by clicking
here.
 The steps below can help guide you through this process.
Log into online banking and click Profile in the top right hand corner of your screen.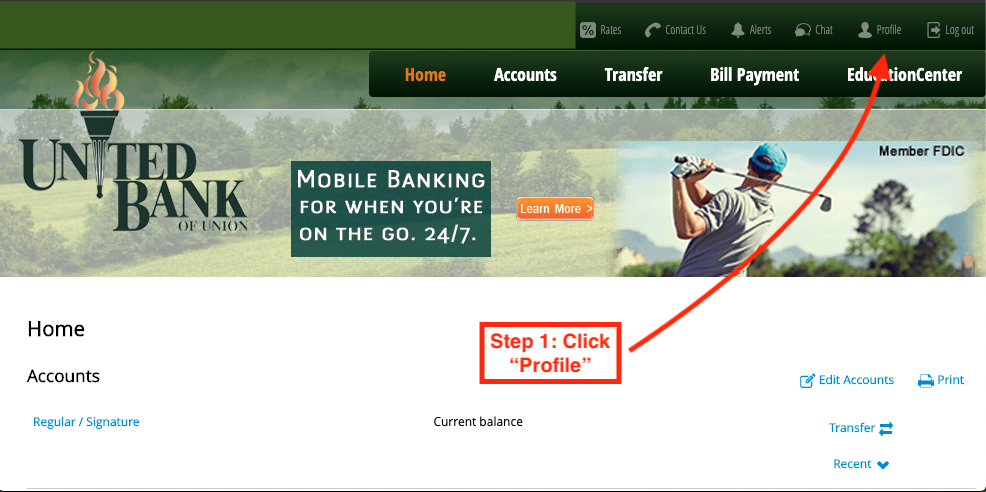 Under the Profile section, click "Edit" next to "Email" or "Phone Number" to update these pieces of information.

View your current contact information, and if necessary, enter your new email address or phone number in the box below to update. This info must be entered in both of the text boxes to save correctly. Be sure to save your changes!