Tommy Torch and the Dragon Savers Club
Tommy's Birthday is Around the Corner!


Join us on Saturday, June 26 at the Jaycee Pavilion (Union Fairgrounds) for Tommy's birthday party! All Dragon Savers members are invited to join the fun, and encouraged to bring a guest for double the fun! RSVP today by calling Ashley at 636-583-9018.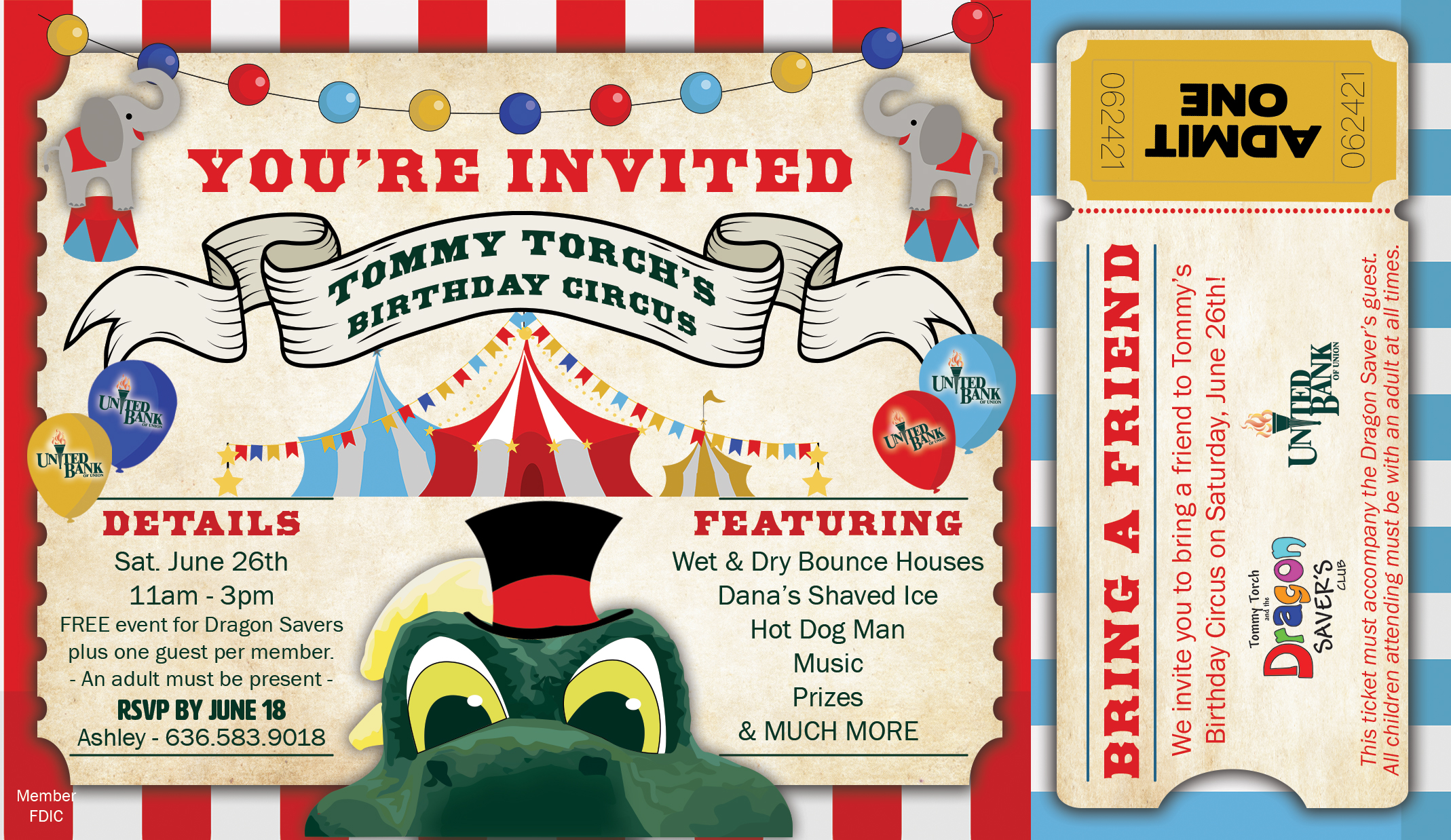 United Bank of Union is committed to enhancing financial literacy in our community. Tommy Torch and the Dragon Savers Club is a savings account and kids' club designed to educate kids on fun and responsible ways to save money.
United Bank of Union's Dragon Savers Account includes incentives for children to save, along with a wealth of information about banking, money, and their financial future. The Dragon Savers account features no minimum balance to open the account and serves as a great opportunity for parents and grandparents to plan for their future.
If you are interested in learning more or want to see Tommy Torch at your school or event, contact United Bank of Union at (636)-583-2555.